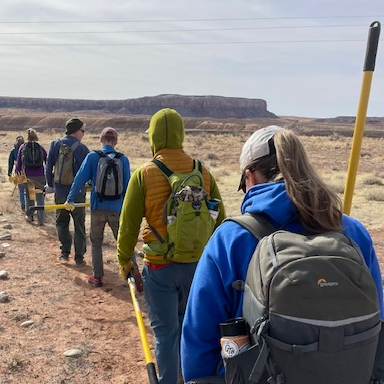 Thank-You Again to the Amazing Volunteers Who Came Out for Spring Stewardship Day!
We're still reminiscing on our Spring Stewardship Day, two weeks ago! Over 30 volunteers made the trip to Bluff to make a difference on the Bears Ears landscape.
Together, we laid the groundwork for the spring field season: we worked on garden projects at the Bears Ears Education Center, beautified Sand Island, cleaned out fire pits in Butler Wash - and so much more.
Please keep your eyes peeled for more volunteer opportunities. We hope to see you in Bluff, or on the landscape, soon - we can't do this important work without you!
Check out some photos from this awesome day with the BEP community:
Thank you to everyone who submitted their photos!
Looking for a reason to come to our next Stewardship Day? Hear it from our volunteers: