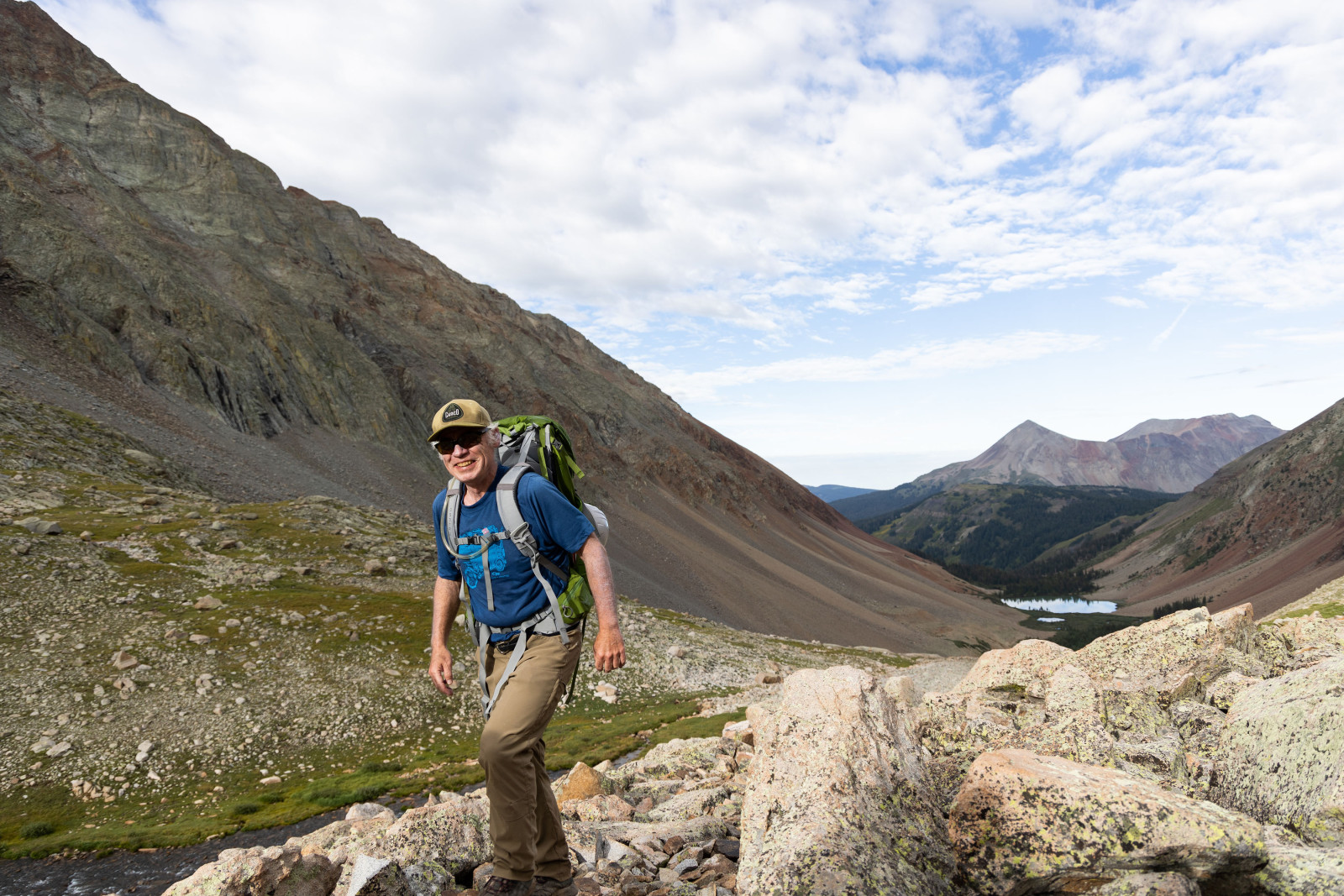 Development Director
Sam Mix is an impassioned professional excited to join the amazing group of accomplished individuals who make up the Greater Bears Ears Partnership as the organization's Development Director. His 25-year career in the outdoor industry has spanned brand development, strategic partnerships, corporate sustainability, and all marketing disciplines for Osprey Packs, Yakima Products, and Watermark Sports. His inspiration throughout all of these roles has been to harness the power of cause-based marketing to use each brand's influence to support conservation , public lands and community empowerment.
Sam's educational background includes wholly unapplied Cultural Anthropology via Humboldt State University which led to a love of the outdoors, and adventures in the Athabaskan and Innuit villages of Alaska. Explorations continued to ensue here and abroad leading to a decade of outdoor learning, working in National Parks until enough was saved for a bike tour of New Zealand, or a trip on the Great Divide Mountain Bike Route. This led, of course to the outdoor industry, and an intensive education in business and brand development, marketing outreach, strategic partnerships, and many other topics along the way.
Sam first discovered the Greater Bears Ears Region guiding a pack testing/team building trip in Bullet Canyon for Osprey Packs in 2004, and he hasn't stopped being involved in the process to protect this special natural and cultural landscape since. In his free time, Sam enjoys all things outdoors and thinks that without music and understanding, life itself would be a mistake.